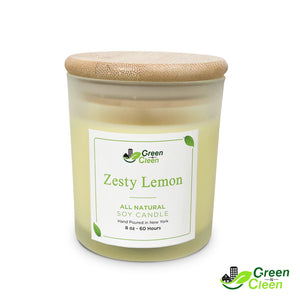 Our Zesty Lemon scented candles gives off a sweet, tangy, smile inducing lemon drop. The acacia wood lid makes these candles 100% plastic-free and upcycle-ready.
After your candle burns down, turn the glass jars into storage containers for all sorts of things around your home: loose jewelry, pantry items, and art supplies.
Ingredients:
Natural soy wax, cotton wicks, lemon pound cake scented.