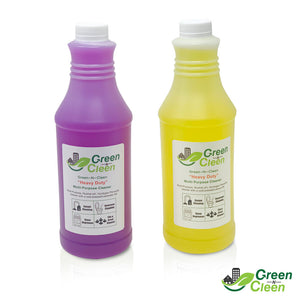 Here's our new lavender and lemon cleaner. We used organic color dye that wont stain or harm any surface you clean! Enjoy our refreshing new scents.
These products are great for 
- Stainless steel polish and cleaner
- Neutral floor cleaner,
- Restroom cleaner, Carpet spotter
- Carpet cleaner
- Stove degreaser
- Deodorizer
- Tile & grout renovator
- Windows 
- Kitchen / bathroom sinks
- Countertops
- Disinfectant cleaner
- Soap scum remover

& so much more!